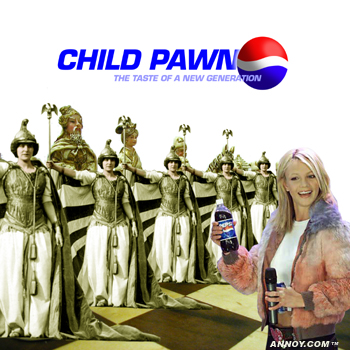 "My name's Isaiah Washington and I am a bigot. My epithet of choice. Faggot."
It was perfectly timed. The same day Serena Williams stunned the world Friday, pulverizing the top-seeded Maria Sharapova to win the Grand Slam title in Melbourne, Australia, the decrepit, wheezing, dried-up cocaine addict and radio shock-jock, Don Imus, was wincing irritably over a bad telephone connection to Sid Rosenberg, the gambling crack-addict that was fired as Imus' sports commentator after making the following comment in response to singer Kylie Minogue's breast cancer diagnosis: "She won't look so pretty when she's bald with one titty."
You may recall, Rosenberg – in a comment that did not get him fired -- called Serena and sister Venus Williams, animals, better suited to pose for National Geographic than Playboy.
Neither rehab, nor firing helped Rosenberg, who months later was fired again, this time by WFAN radio, following a crack and gambling binge in Atlantic City that caused him to blow off a Giants pregame show. Now, racism, homophobia and misogyny be damned, Imus appears to be worming him back into the fold.
Unlucky for Isaiah Washington, Grey's Anatomy is an ABC show, forcing him to feign contrition, and conveniently enter rehab to compensate for calling T.R. Knight a faggot. Apparently, these days being an asshole is a very quickly curable disease, and if you're really lucky, you can get inpatient credits with outpatient privileges.
Or, if you're Lindsay Lohan, you can enter rehab and actually treat it like a hotel. The poor real addicts genuinely struggling with their addictions at the appropriately named, typically-Los Angeles, rehab facility, Wonderland, must wonder how Lohan was cured so quickly.
Just nine days after checking in following yet another passing out episode, this time in a hotel hallway at 6.00am following a Golden Globes afterparty, she's back to feeding the paparazzi, running around West Hollywood, shopping – her usual humanitarian work. Kindly offering them up some fresh dysfunction to give Britney Spears a bit of breathing room.
In their self-centered worlds, being snapped, legs open, unconscious, and pantyless with an empty bottle of Jack Daniels in hand, vagina gaping for the world to see, is better than no photo during a half-hearted, publicity-seeking rehab stint.
The enablers, who should stock up on glycerin in case there's a funeral any time soon, are either to busy wallowing in their own substance-altered, denial-fueled reality to help, or are nothing more than callous, self-serving, money-grabbing maggots who would sooner lull a vulnerable woman into a self sense of security by lying about and to her, than help her by forcing her to face the truth, and do the work necessary to get on track.
Anyone who's ever been an addict can tell you – addiction isn't cured in nine days, not even physiologically. And nor are the underlying reason that drove her there in the first place.
"She is doing fine right now," confirmed her publicist Leslie Sloane Zelnick. "She is allowed to work, and then she returns to treatment at night." Last week her mother, Dina Lohan, told a TV reporter how amazingly well Lindsay was and what "a great space" she was in right now.
Never mind that the Golden Globes incident was less than two weeks ago. Next they'll be telling us the excessive, out-of-control partying hasn't escalated; it's more of an augmentation. For these despicable sycophants, rehab is nothing more than a pubic relations tool, served with a wink and an eight ball.
It's not exactly a new phenomenon, but when Alan Nierob, Mel Gibson's "Jewish, son of Holocaust survivors" publicist announced that his client would be entering rehab to simultaneously address his alcoholism and his anti-Semitism (apparently for Nierob, like the brass at NBC, addressing a woman as "sugartits" isn't offensive enough to warrant either an apology or an intervention), the notion of using rehab as a fix-all to compensate for genuine remorse and elicit sympathy for the offender rather than the victim has become all too apparent.
While Gibson's father may have a hard time acknowledging the very existence of his son's publicist (if the Holocaust did not occur, how could Nierob's parents have survived it?), rehabilitation is actually a useful and life-saving tool for people whose lives have been ruined by the powerful forces of addiction, and are intent on doing whatever hard work is necessary to change course.
It's a pity that a few reckless celebrities, their flaks and their enablers, are tainting rehab itself with the very status their clients/children/cash cows are trying to escape: a weak, pathetic joke.