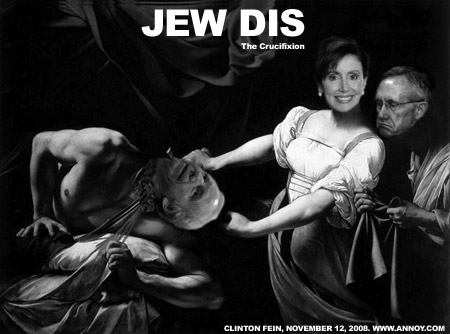 Throughout the campaign it hovered, annoying, uglier than John McCain's melanoma scarred neck.
With a voice enough to bore anyone to death, it savagely chose the wrong horse, turned on Barack Obama , dissing him as nothing less than an inexperienced, Marxist, terrorist-friendly, naïve, dangerous threat to America. It campaigned for Sarah. It said nothing as the hate and the race-baiting grew louder, shriller and angrier.
Like a pus filled, festering sore, it was ever-present, serving as little more than a sour reminder of the dull, anesthetizing repulsion he brought to the 2004 ticket – so much so that even more Bush and Cheney seemed a better prospect.
And now like a shriveled up skeksie from the Dark Crystal, it pitifully, obsequiously ingratiates himself to Obama, like a renegade slave before Pharaoh pre the obsessive compulsive desert wandering.
Oh how fucking sickening and delicious to watch all at the same time.
Fuck the niceties. Fuck the 60 votes. Fuck this whining Judas and his cheap, miscalculated betrayal. Pelosi? Reid? Your lightweight track records are beginning to reek already. Throw the whore, clutching its thirty pieces of tainted silver, and let it drown in the claws of the angry Democratic base. Buy Olympia Snowe and Susan Collins each a dozen red roses and begin the courtship. Anything else is really just more of the same.