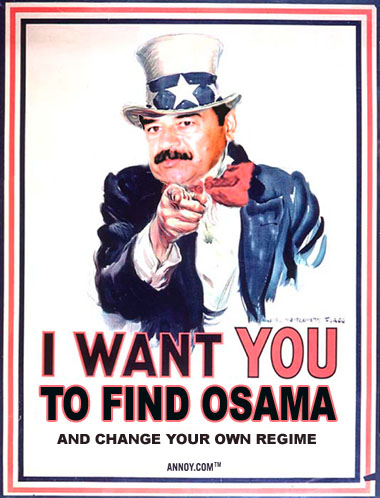 Remember that looting of the Iraq National Museum back in 2003?
American servicemembers were so busy helping Iraqis chop down and destroy statues of Saddam Hussein, they ignored the looting of people's private possessions and Iraq's greatest riches, as treasures from the Iraq National Museum housing ancient priceless Sumerian, Babylonian and Assyrian collections and rare collections of Islamic texts were carted off in wheelbarrows.
As marines peed in golden toilets in Saddam's palaces, posing for cameras lounging on expensive furniture, and while Secretary Rumsfeld scornfully derided as "exaggerated" the already-too-late media reporting of the looting (missed almost entirely by the networks giddily repeating footage of the toppling statues), the renowned museum was emptied leaving nothing but shattered glass and broken pottery bowls littering its floors.
The cradle of ancient civilization destroyed and plundered by modern barbarians under the banner of liberation.
Enter, six years later, Google…