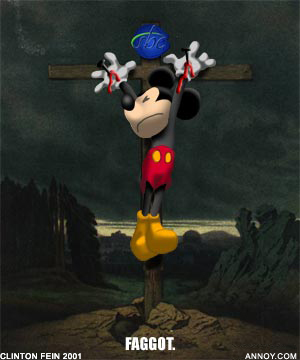 The blatant
hypocrisy
is as predictable as a Facebook privacy glitch. But George Rekers, claiming he's not gay and never has been, is now threatening to
sue for defamation
(presumably The
Miami New Times
, who broke the story or the
guy he rented
from rentboy.com). Given the hundreds of thousands he has raked in by providing virulent anti-gay testimony in almost any anti-gay legislation across the country, these are the questions this career-over, comb-over queen faces:
1. Whether a man who hires a boy to give him sexual massages that he terms "long strokes" (a caress "across his penis, thigh… and his anus over the butt cheeks," as the luggage handler puts it. "Rekers liked to be rubbed down there") is really and truly gay. (Is it fair to call Mel Gibson anti-Semitic just because he blames Jews for everything that's wrong with the world, or sexist for calling a female cop "sugartits"?)

2. If by calling someone gay who isn't gay but gets hard when the young men he hires to daily massage his ass and penis in their shared hotel room is defamation or only if it would be considered defamatory by virtue of Rekers' own widely publicized definitions?

3. If anyone with high profile positions such as board members at the National Association for Research & Therapy of Homosexuality (NARTH) or cofounders of the Family Research Council is qualified to show sinners the errors of their ways by ejaculation, or whether it requires special training?

4. Should NARTH, an organization claiming it can "cure" gay people (as if it's as easy as curing a person of bigotry) be sued for defrauding the public by soliciting donations from unsuspecting morons who believe the "unwanted homosexual attractions" will go away by the application of Clockwork Orange techniques and the electrocution of children?

5. Whether NARTH, a "professional scientific organization with hundreds of academic, research, and clinical members" credentials its members by hiring young boys to massage them naked, or whether that's more a family value espoused by the Family Research Council?

6. Is this how Rekers taught or inspired Gary Bauer, Tony Perkins and Ted Haggard, or was the "teaching" compromised by the use of condoms, failing to adequately impart the appropriate knowledge?
However this plays out, one lesson couldn't be clearer. Don't
carry luggage
without a condom. Especially when you're a man with a lot of dirty, heavy baggage.