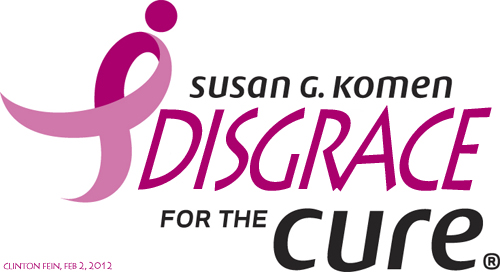 We want to apologize for recent decisions that cast doubt upon our commitment to our mission of saving women's lives. -- Susan B. Komen Foundation
Political kowtowing and lack of moral courage do nothing to advance women's health.
Nancy G. Brinker, the founder and chief executive of the Susan B. Komen Foundation, acknowledged the decision had been "deeply unsettling for our supporters, partners and friends."
After a storm of criticism followed the organization's obviously political move to defund Planned Parenthood, they backtracked.
But the damage was done, exposing the leadership for who they really are. With Nacy Brinker at the helm and Karen Handel anywhere close, the stink remains.
And the result of this irreperably damaging move on their brand?
Loss of trust on the left and disppointment on the right. 
Stupid, stupid, stupid.